Toyota iQ: six degrees of innovation - No2
Innovation No2: the Centre Take-off Steering Gear By saving space under the bonnet, Toyota has been able to achieve exceptional room inside iQ, creating a car that is less than three metres long, yet has four seats on board. Using a centre take-off steering gear for the Electric Power Steering (EPS), a first for a Toyota vehicle, is a key element in achieving this ultra-compact design.
On conventional rack and pinion steering systems, like those used in the Toyota Aygo and Yaris, the tie rods are connected to each end of the steering rack, while on a centre take-off system they are connected to the centre.
This configuration allowed Toyota to position the system above rather than below the engine and further back towards the bulkhead, reducing the car's front overhang. The result is a smaller engine compartment and more cabin space.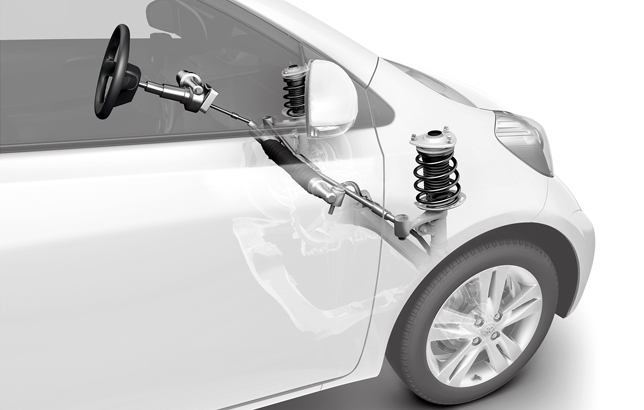 Innovation No1: The front-mounted differential
Innovation No3: the Flat Under-floor Fuel Tank
Innovation No4: the Space-saving Air Conditioning Unit
Innovation No5: the Asymmetrical Dashboard