Polestar Releases Volvo S60 and V60 Polestar Scott McLaughlin Editions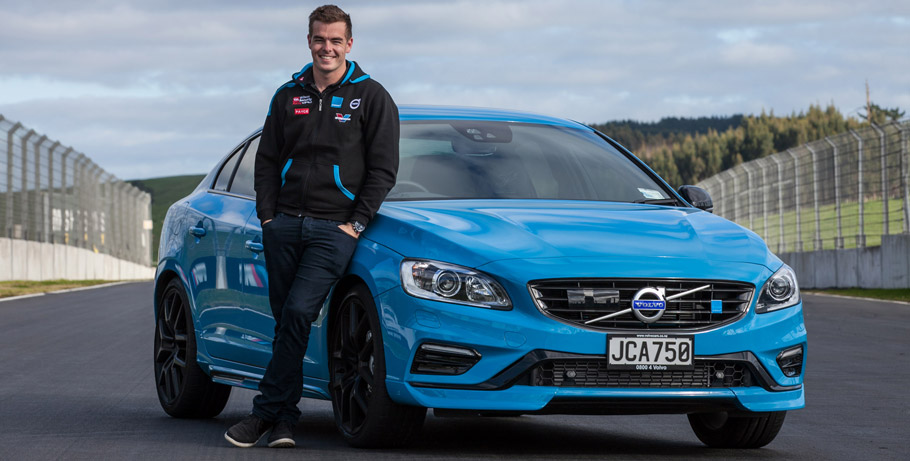 Volvo S60 and V60 Polestar Scott McLaughlin Editions are going to be marketed throughout New Zealand. There will be only ten examples of these ultra limited edition cars. The vehicles are characterized by exclusive styling upgrades like the new black wheels, embroidered headrests with McLaughlin's signature, colour-coded side skirts and etc. In other terms, the models are technically identical to the Volvo S60 and V60 Polestar.
McLaughlin is the most famous racer in Volvo's Polestar Racing. He competes in the V8 Supercars where he has achieved four victories, ten podium finishes and ten pole positions and this is only the last season.
SEE ALSO: Polestar "Carbonizes" Volvo V40
But when one buys the car, he or she will not only get to own it. They will get the opportunity to properly drive their Volvo S60 or V60 Polestar under McLaughlin's tuition.
Polestar Upgrades

Chassis' rigidity has been increased and features 80% stiffer springs. Combined with the Öhlins shock absorbers and 20" Polestar wheels, the cars will deliver great driving experience and at the same time comfortable.
Furthermore, the brake system was also updated. It features 371 millimetre ventilated front discs and six-piston Brembo calipers. This perfectly complements the increased performance. By the way the latter wasn't; achieved only by engine tuning, but also via some aero changes.
Great aerodynamic effects have been achieved through new front splitters, which optimize the airflow underneath the car. There are also new rear spoiler and diffusor that increase downforce.
Engine
Volvo S60 and V60 Polestar Scott McLaughlin Editions are powered by a six-cylinder turbocharged T6 engine. The unit has undergone extensive modifications and includes new twin-scroll turbo and intercooler. It is capable of producing 350hp (257 kW) at 5700 rpm and 500 Nm (369 lb-ft) already at 2800 rpm. The engine is linked to a 2.5" stainless steel exhaust system that also contributes for the throaty engine sound.
The drivetrain is coupled with a six-speed automatic gearbox with new paddle shift system. Combined with the Haldex four-wheel drive system, the result is 0-100 km/h acceleration time covered in just 4.9 seconds. The top speed is limited to 250 km/h.
Scott McLaughlin Detailing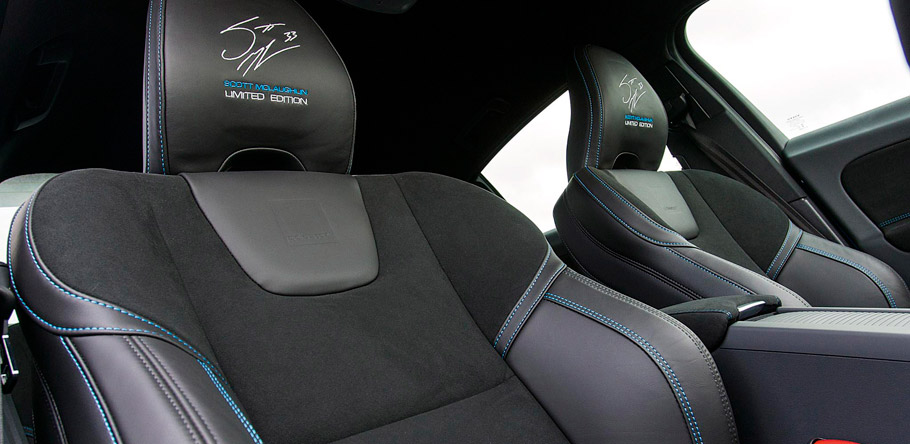 The cabin features new details, materials and Polestar colors. This is visible throughout the numbered plaque in steering wheel décor inlay steering wheel as well as the seats with embroidered headrests with Scott's signature.
The exterior is characterized by Scott McLaughlin Limited Edition exterior badges, colour-coded side skirts, black wheels and grille surround.
Source: Polestar