Vorsteiner Mercedes-Benz C63 AMG With New Outdoor Photoshoot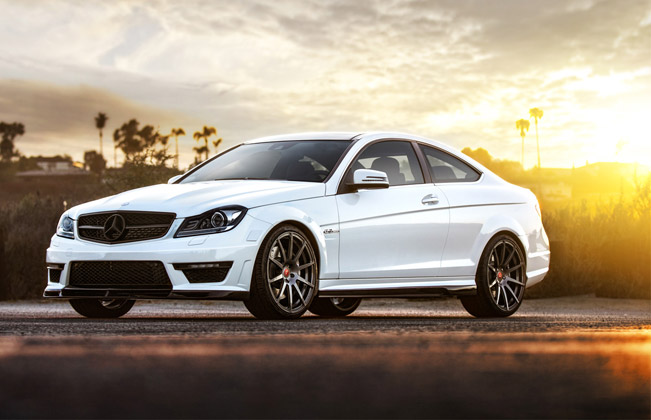 The hot summer days are the perfect time for outdoor photoshoots. The tuning company Vorsteiner is obviously taking full advantage of this fact and releases its third outdoor photoshoot!
We have already seen the photos of Bentley Continental GT BR-10 and BMW GTS-V 1M. Now is time to witness the stunning new pictures of the Vorsteiner Mercedes-Benz C63 AMG.
The tuning program here is lightweight, functional, and improves the aesthetics of this Mercedes-Benz. The quality and craftsmanship done on this car are unquestionable.
From the front spoiler to the rear diffuser, every component is specifically designed to enhance the performance of the car and in addition to give it a little bit more aggressive style.
In details, the Vorsteiner C63 AMG tuning program comprises of: Front add-on spoiler Carbon Fiber, Side skirt panels Carbon Fiber, Boot Lid replacement with integrated spoiler wing element Carbon Fiber, Rear Vented Diffuser element Carbon Fiber, 19 or 20 inch forged wheels aluminum forged, Stainless or Titanium Sport Exhaust system, Vorsteiner custom embroidered floor mats and trunk mats with piping color options.
But take a moment to view the latest images of this tuned C63 AMG Coupe:
Source: Vorsteiner