ABT Sportsline Wheel Designs for 2014 – CR, DR, ER-C and ER-F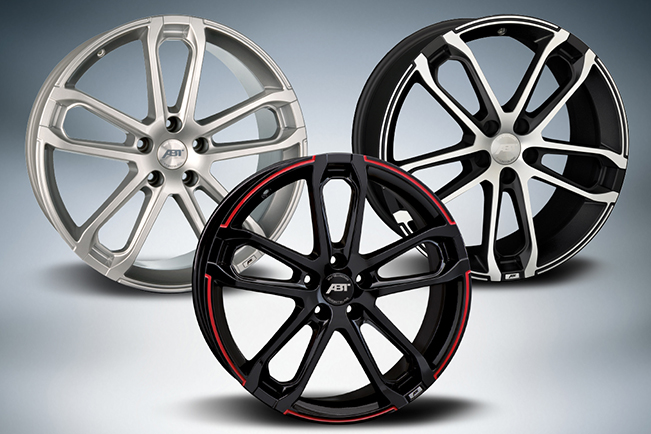 ABT Sportsline has presented a new range of designs for their alloy wheels. The 2014 wheels by the famous tuning company are not to be missed. The cast CR, DR and ER-C and the exclusive, forged ER-F promise a number of special effects and are real highlights.
The "F" stands for "forged" and the ER-F is available in 19" or 20" sizes. The complex production process makes for a very high material density, which, in turn, makes for very slim and dynamically shaped spokes. The ER-F also boasts "black magic" coat of paint.
The ABT ER-C – C stands  for "cast" – looks very similar. With the "silver bullet" and "gun metal" shades, however, ABT has seen to a special mix of colours. And it has not only the 19 and 20'' variants available but also an 18'' variant.
The DR wheels come with bi-coloured look and the customers can choose between "mystic black" and "gun metal" as prime colours and dimensions of 18" to 22".
Last, but not least are the ABT CR wheels, which are available in 19" to 22". The ABT CR is available in an elegant "silver light" or the extremely sporty "silver black". In "black red" with a red accentuation, the CR is also available at a lower entry-level price as part of the "Young Collection" series.
Source: ABT