Caterham Cars to Exhibit at Auto Retro 2014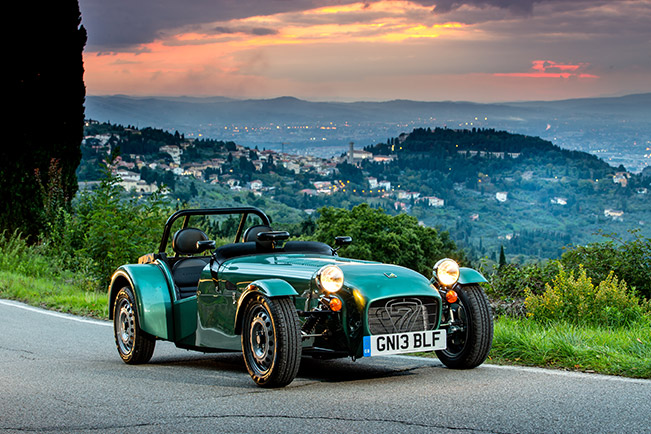 I honestly get really excited when I read something about retro cars. Seeing one of those beauties makes my heart beat faster. Seeing more than one, at a Retro Show for instance, makes me feel that having only one heart is really not enough sometimes. There is just too much of a retro glory that one beating organ cannot take.
This year, the British sportscar maker, Caterham Cars, is going to attend the popular Auto Retro show in Barcelona for the first time. The manufacturer is showing its newest model for Europe - the Seven 165 alongside other classic car manufacturers and enthusiast clubs. The show will be happening from the 4th of December until the 8th of December.
The ultra-lightweight Seven 165 exemplifies the spirit of the early Caterham Sevens. It is charming, cool, possibly mischievous and has 'back to basics' virtue. This retro baby is available from €19,995 (+local taxes). The entry level model takes its power from a 3-cylinder Suzuki engine which offers 80 HP and a top speed of 161KPH. The car is able to reach 0-100km in 6.9 seconds.
David Ridley, Caterham Cars' Chief Commercial Officer, commented: "Spain is one of our growth export markets; there's lots of enthusiasm for the legendary Seven and we've been able to bolster the model range with introduction of the fantastic new entry model 165."
The new EU6-approved Caterham Seven 165 model is an exciting addition to the range across Europe. Since its launch in 2013, the car demonstrates some significant demands and sales growth.
The Caterham Cars can be visited in sector 2.0A on stand A-29 A48.
Source: Caterham