Chrysler Teases Mopar '13 Limited Edition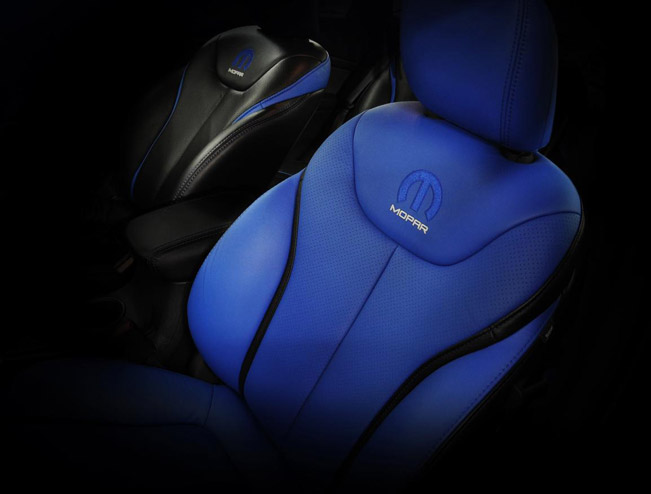 Chrysler Mopar '13 Limited Edition will be shown for the first time next month at the 2013 Chicago Auto Show. However, the brand has shown part of its outstanding interior with an exclusive teaser image.
The model follows the Mopar '10 Dodge Challenger, Mopar '11 Dodge Charger and Mopar '12 Chrysler 300. In addition, Chrysler promises that the Mopar '13 will be the perfect canvas for personalization and customization.
All that we know so far is what kind of Mopar treatment the car will include. First of all there will be vehicle-information applications, traditional owner manuals in a DVD and brief user-guide format (the information will be also included in Spanish), Wi-Fi which will make the vehicle a hot spot, wireless charging for portable devices.
In addition, there will be also Electronic Vehicle Tracking System (EVTS). This system sends the owner a text when the car is driven too fast or too far based on pre-set parameters. What is more, there will be also offered a brand-specific customer care telephone line services as well as WiTECH, which will support vehicle diagnosis and software updates.
Source: Chrysler