Ford Focus ST With Global Reveal At Goodwood [VIDEO]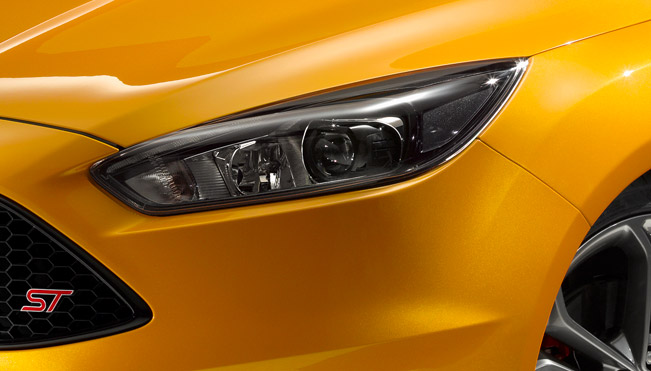 An absolutely new Ford Focus ST will make an official global premiere this weekend at the Goodwood Festival of Speed. Ford is currently teasing the car with an image showing the part of its front and more importantly – a video, where you can see the car on the track. Despite these two visual teasers the company has left the mystery around car's exterior appearance intact. There is also nothing said about Focus ST's engine or any specifications, except for that it benefits from technology and quality improvements revealed earlier this year, so we will just have to wait till 27th of June.
At Goodwood, Ford's new performance model headlines the First Glance category. In it, professional drivers showcase the car's abilities on the world-famous hill climb. The model was initially launched in 2002. Since then it has sold more than 140,000 units in more than 40 countries.
Furthermore, at the event will happen something spectacular. On its first run each day, Focus ST will compete in real time against its twin featured in the Gran Turismo6 game for PlayStation3. A designated gamer at the Ford stand will match skills against Ben Collins and all that action will be displayed on big screens throughout the festival.
Another Goodwood debut will make the 2015 Ford Mustang, where it will be shown for the first time in the United Kingdom. A 5.0-liter V8 fastback will take part in the Supercar Classl. At the wheel will be Ford Team RS vehicle dynamics specialist David Put. The Mustang will be shown in both fastback and convertible forms.
Video Source: YouTube
Source: Ford