Mercedes Has Just Teased the Newest SL Debuting at L.A. Auto Show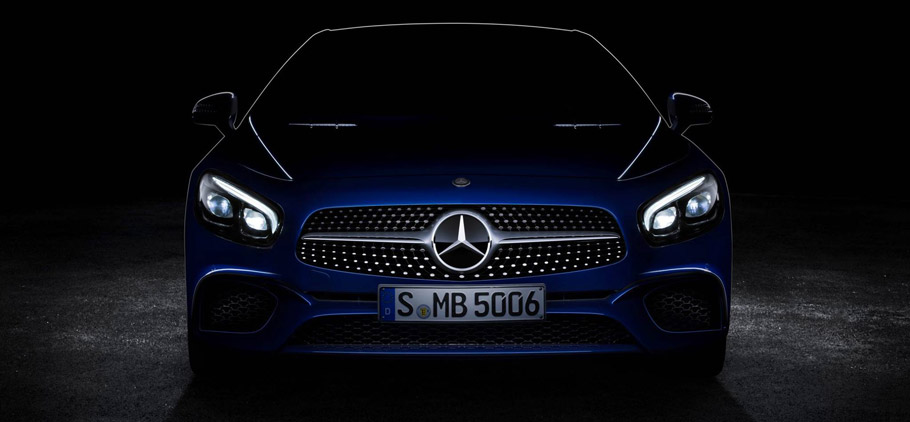 Mercedes-Benz has just released the first teaser picture of their latest SL from the model year 2017. The result: the world went mad! Of course, this has happened on their social media pages, so the feedback was really good. The company released a dimmed photo of the front of the SL and a few words, saying that this is the new appearance of the automotive icon.
As we can see and as Mercedes-Benz said, the SL has a brand new front view (a highlighted variant of the image is featured below), including one of the most beautiful additions in company's design philosophy, namely the diamond grille. The last official words were that the car would have its world premiere at the L.A. Autoshow.
SEE ALSO: Mercedes-Benz Releases More Details for the Vision Tokyo Concept
But what we do we actually see except for the diamond grille? First, the redesigned hood, which features simpler lines and smoother forms. Next are the redesigned headlights, which look a little bit smaller. And have you spotted the front bumper? The difference from the ongoing SL is that this one actually includes four inlets.
There must be even more updates featured on the newest SL, but unfortunately there is no official information regarding this matter. However, we don't have to worry about anything else, since the L.A. Auto Show will start in a week, on 17th of November. So we just have to be patient to get the whole picture.