Mitsubishi Outlander PHEV Concept-S with Premiere in Paris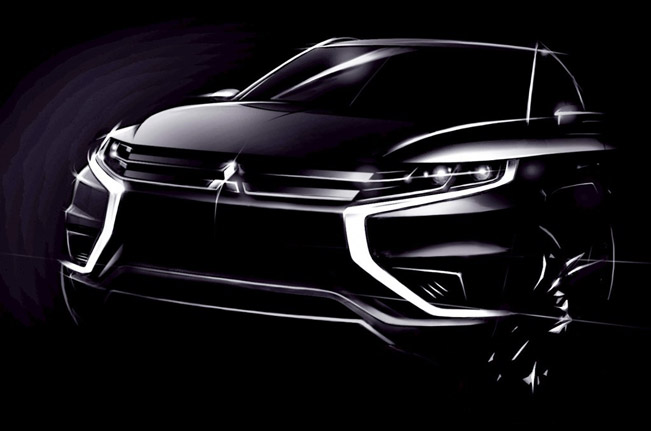 Mitsubishi Outlander PHEV Concept-S is coming to Paris. We have just received this information next to two teaser images, which give a slight idea of what the car would look like. 2014 Mondial de l'Automobile or Paris Motor Show, where the new Mitsubishi model will make its official premiere, will take place between 4th and 19th of October in the French capital. This debut comes exactly two years after the company has unveiled the successful Outlander PHEV plug-in hybrid electric Twin Motor SUV vehicle at the same show.
Outlander PHEV was world's first hybrid SUV. It utilizes Plug-in Hybrid EV System powertrain, which brings together the environmental performance and quietness that distinguish electric vehicles. At the same time it delivers great off-road 4WD performance. It is powered by a 2.0-liter four-cylinder petrol engine and two electric motors and has an overall range is up to 880 km and 55 km solely on electricity.
So far the details around this SUV concept are scarce and we are definitely eager to know more about it.  The Outlander PHEV Concept-S is of course a concept Mitsubishi model, which however is proposed as a special package of the Outlander PHEV production model. It features refined interior and exterior design that improves Outlander PHEV's unique driving experience.
The concept model takes "Sporty and Sophisticated" slogan as the theme for its design. Mitsubishi revealed that its refined design expresses the unique combination of spirited 4x4 performance from its twin-motor PHEV system, soothing silent running, and superior on-road performance.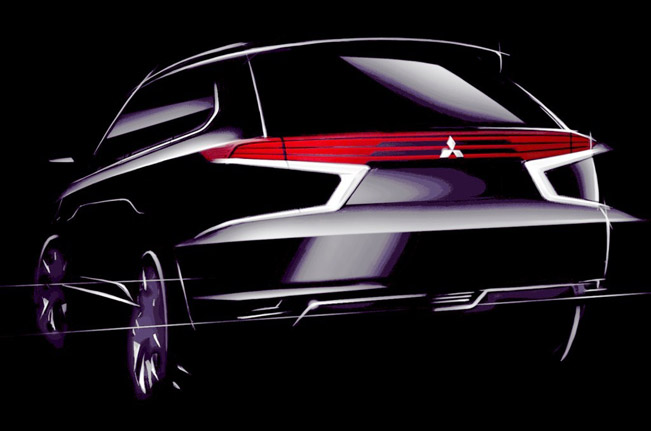 Source: Mitsubishi