Two Mitsubishi Models Mark Brand's Dedication to Perfection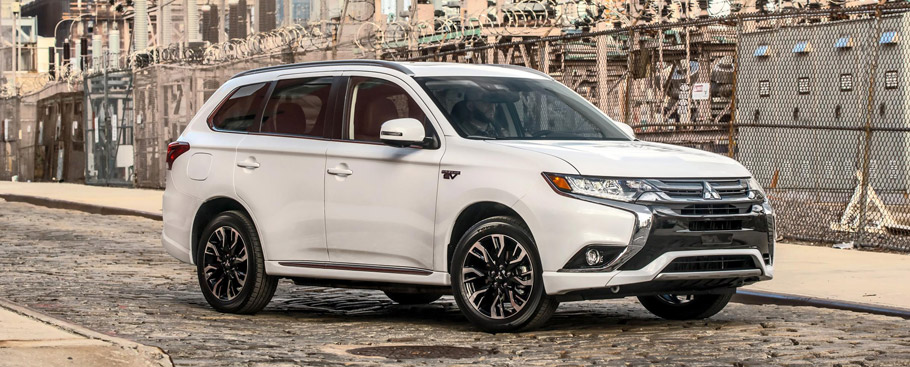 Mitsubishi Motors North America, Inc. has finally showed the long-awaited production models of the 2017 Outlander Plug-In Hybrid Electric Vehicle (PHEV) and the 2017 Mirage G4 subcompact sedan. Both vehicles are new for the whole Mitsubishi lineup and demonstrate brand's confident steps towards growing the market in North America.
The first one, the Outlander PHEV comes with a efficient 2.0-liter gasoline power unit and two high-performance electric motors and the advanced Superior All-Wheel Control (S-AWC) system. Capable of tackling down any road and off-road challenge, this eco-friendly sweetie will be available for order later in Fall of 2016.
Furthermore, PHEW offers quick and refined torque distribution between the front and rear wheels, while the S-AWC system is especially created to ensure outstanding stability and handling. In fact, the S-AWC system was first exclusively made for the Lancer Evolution in order to aid the vehicle in the world rally circuit tournaments. So, you understand how capable the PHEV is, right?
SEE ALSO: Mitsubishi eX Concept: A Leader in the SUV Electric Vehicle Design
On the other hand, Mirage hatchback demonstrates clean and distinctive exterior styling, blended with enhanced flexibility and agility. Mirage G4 is by far one of the best Mitsubishi vehicles, as it comes to fuel efficiency. The interior is spacious and offers extended list of goodies: this time engineers geared the vehicle with tons of utility and safety features, advanced driver-focused technologies and of course, numerous ways of connectivity.

Definitely important releases for the whole brand, the 2017 Outlander Plug-In Hybrid Electric Vehicle and the 2017 Mirage G4 subcompact sedan caught our eye not only with superior features, but also with the passion that made Mitsubishi engineers bring these models to us.
Source: Mitsubishi