Porsche Team Proudly Unveils the New 718 Cayman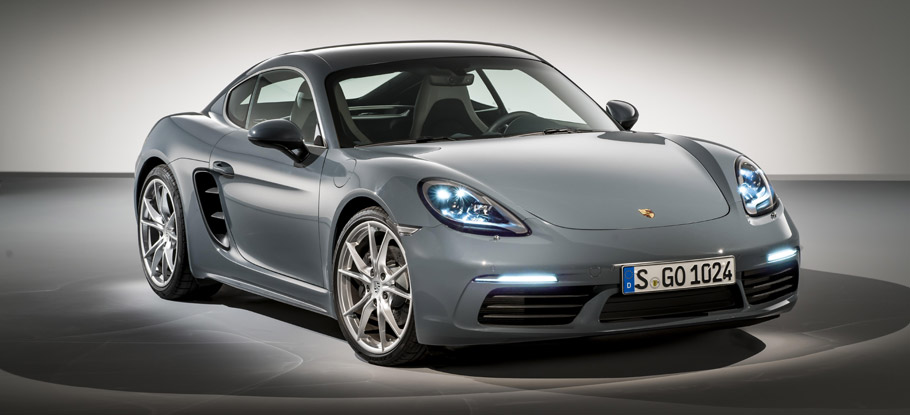 Porsche proudly presents the fresh and bold 718 Cayman. The latest and fourth-gen two-seater comes confident, athletic and powerful: with its wonderful body proportions and exterior lines and with this impeccable build quality and the tons of power this sweetie definitely caught our eye.
As you might remember, the Cayman lineup made its debut back in 2005 and since then Porsche has won numerous awards and received tons of positive feedback. And now, with the latest 718 Cayman, it seems that the premium brand sets a new goal for achievement.
Appearance and style
The new 718 Cayman is definitely an eye-catcher with its taunt proportions, distinctive air intakers and overall sweeping and slick profile. The slim front lights also contribute to that aggressive stance. These significantly larger Bi-Xenon headlights and the integrated LED daytime running lights can be further vombined with LED headlights with four-point daytime running lights as an optional feature.
The side shows striking sculptured wheel-arches and side sills, while the restyled rear also has this massive and more muscular appearance, enhanced by glossy black strip with integrated Porsche badge between the taillights.
Interior
The cabin somehow reminds of the 718 Boxter. The new sporty steering wheel in 918 Spyder style, along with the extensive connectivity options makes a good first impression. Also, the mobile phone integration, the premium audio system incorporation and the Porsche Communication Management, this vehicle impressed us.
We are also pleased to know that there are tons of personalization and upgrade options and owners can further choose tons of goodies and reshape the cabin in their own way.
Drivetrain system
The 718 Cayman is geared with the same four-cylinder "boxer" power unit lineup and as a result, the vehicle generates a total of 300hp (220kW): a total of 25hp more output through the 2.0-liter unit, compared to prior models. Also, the top torque produced is up to 380Nm between 1,950 and 4,500 rpm and thanks to the variable turbine geometry, the overall power is further optimized and far more efficient, compared to older models.
SEE ALSO: Vorsteiner Releases GT4-V Aero Kit for Porsche Cayman & Boxster
All this means that the 0-100km/h (62mph) finishes in mere 4,7 seconds, but depending on the model and installed optional upgrade packages, this number can be changed to 4,1 seconds. And the top speed, also depending on the model and upgrades, is between 306km/h (170mph) and 318km/h (177mph).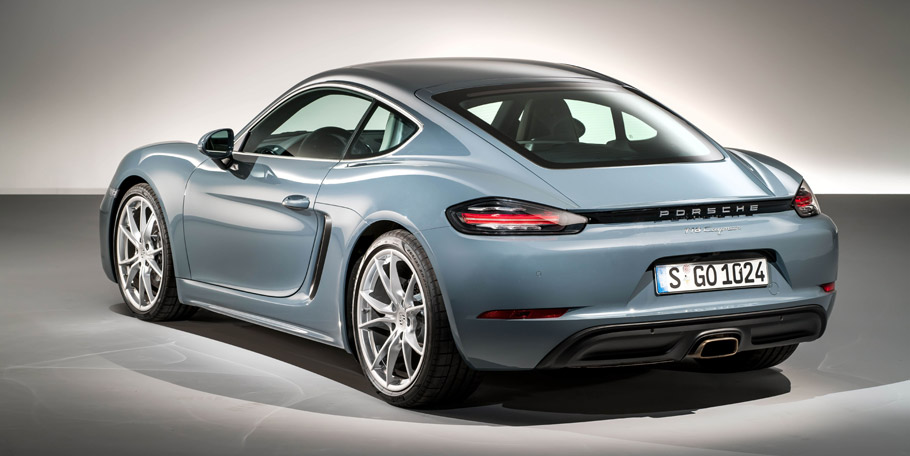 Also, in terms of upgrades and body improvements, the 718 Cayman includes increased dynamic responsiveness, firmeranti-roll bars, more direct steering and overall smoother and more confident ride.  Also, there is an optional Sport Chrono Package that further boosts the performance and agility of the vehicle. The pack includes four selectable driving modes for further personalization and road flexibility.
The vehicle is already available for order with a starting price of $57,799USD.
Source: Porsche