Techart Porsche Cayman Shows-Off with new Rear Spoiler II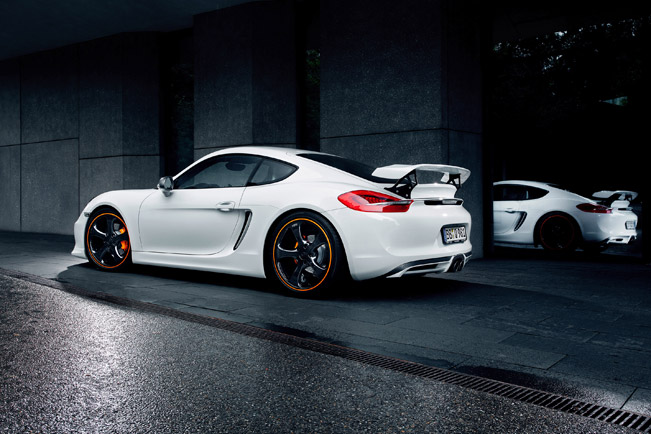 Techart Porsche Cayman now can be proud of its most distinctive part: Techart's Rear Spoiler II, which is part of the Aerodynamic Program of the tuning company for the current Cayman models. The rear spoiler emphasizes the flat outline and short overhangs of the mid-engine sports car. At the same time it takes the aesthetic and technical requirements into account equally, making the car look more spectacular than ever.
The new addition to the aerodynamic kit determines Porsche Cayman models visually and in addition, it delivers dynamics and strength to the mid-engine sports car's flat outline. To be more precise, the characteristic wing profile as well as the base console underneath with functional spoiler lip is made of high-quality PU-RIM material.
In addition, filigree aluminium uprights with Techart logotype is what allows the driver to adapt the wing profile's angle manually. This means that the effective aerodynamic surface can be adjusted regarding the driving conditions, or just by the individual preferences of the driver. When combined with tuning company's Front Spoiler I, the Rear Spoiler II generates ideal handling behaviour.
The latest addition in the Cayma range was the GTS specificatioin. It is powered by a 3.4 liter flat-six engine, delivering 340 horsepower (250 kW) and 380 Nm (280 lb-ft) of torque. The Cayman GTS needs just 4.6 seconds to cover the sprint from 0 to 100 km/h on its way to a top speed of 285 km/h (177 mph).
Source: Techart